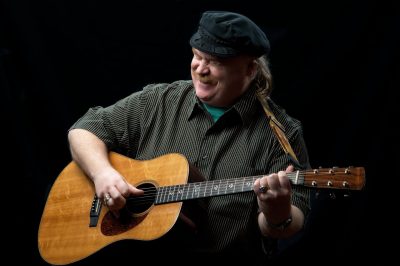 Jim Dorman
Instruments
6-string guitar (acoustic and electric)
12-string guitar
Baritone guitar
Harp guitar
Bass guitar
Japanese koto
Steel tongue drum
Wood tongue drum
Next Event
No Events
Bio
Jim Dorman is a musical adventurer who used to be a juggler.  Instead of juggling balls or clubs, now he juggles notes.  He guides audiences and students on on a journey of discovery, combining vivid images of natural beauty and the joy of sharing with the awe and mystery of living in a world filled with things beyond our understanding, all presented in an accessible and relaxing style.
Jim's solo instrumental performances are soothing, relaxing, and make the perfect background or accent to any event. He can augment music with his storytelling skills to provide engaging concert performances.
Jim's work as an ensemble player is intuitive and versatile. His contributions are designed to be interesting and appropriate to whatever music he is collaborating on, and his extensive experience with "survival guitar" makes him a quick study and an excellent improviser & follower. His deep feeling for music and understanding of music theory and song construction are the basis of his impressive arranging skills.